DISCOVER ISLAM NEEDS YOU
Discover Islam is a Da'wah institution that has been in existence for the past 16years and was founded by Dr Abdullah Hakim Quick. We have 10 projects that earmarked for persons who newly embraced Islam.
Such persons are referred to Discover Islam by various Masajid once they have embraced Islam. We refer them to one of four Madaris and we have soup kitchens for those who are in need.
We host beginner New Muslim classes and offer consultations as part of the transition Alhamdulilah .
We earnestly request financial assistance so that we may keep our doors open for the community In shaa Allah??
Abu Hurairah, may Allah be pleased with him, narrated that the Messenger of Allah s.w.t. said:
"When a person dies, his deeds are cut off except for three: Continuing charity, knowledge that others benefited from, and a righteous son who supplicates for him."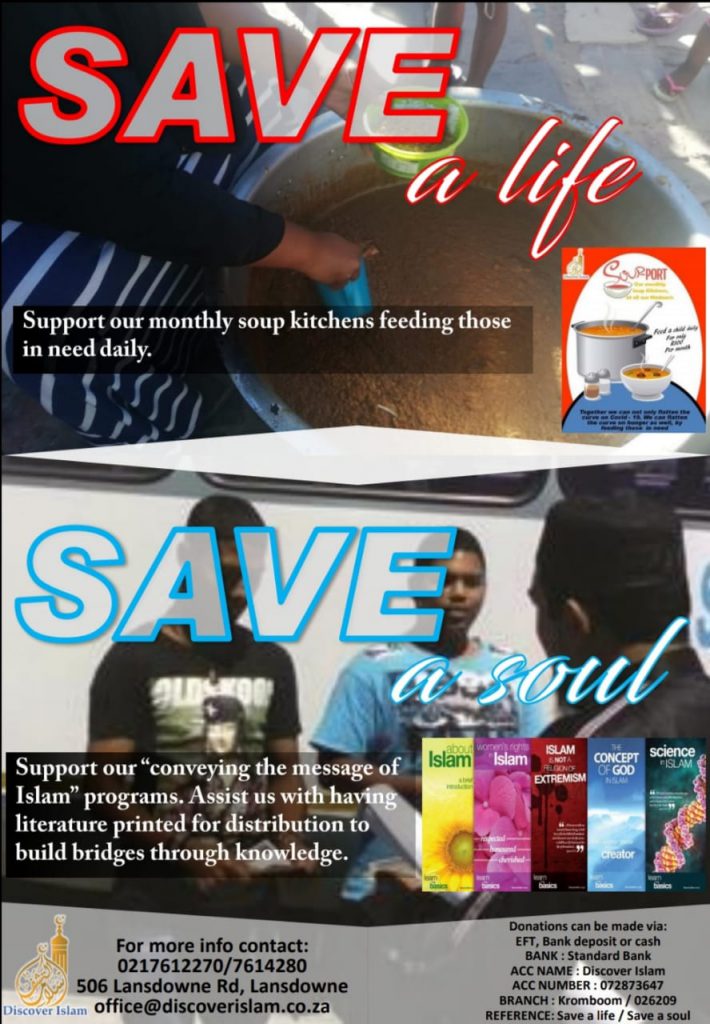 [maxbutton id="1″ ]